We are happy to announce that we have raised $2.2M in Seed funding led by Sequoia Capital and with participation from YCombinator as well as co-founders and former executives of Box, Coinbase, Instacart, Plangrid, Yelp, Zenefits and Checkr.
We will use this round of funding to hire more engineers and help more companies reach their engineering productivity goals. Okay has been in private beta for several months with customers like Brex and Plaid. Today, we are also announcing our open beta.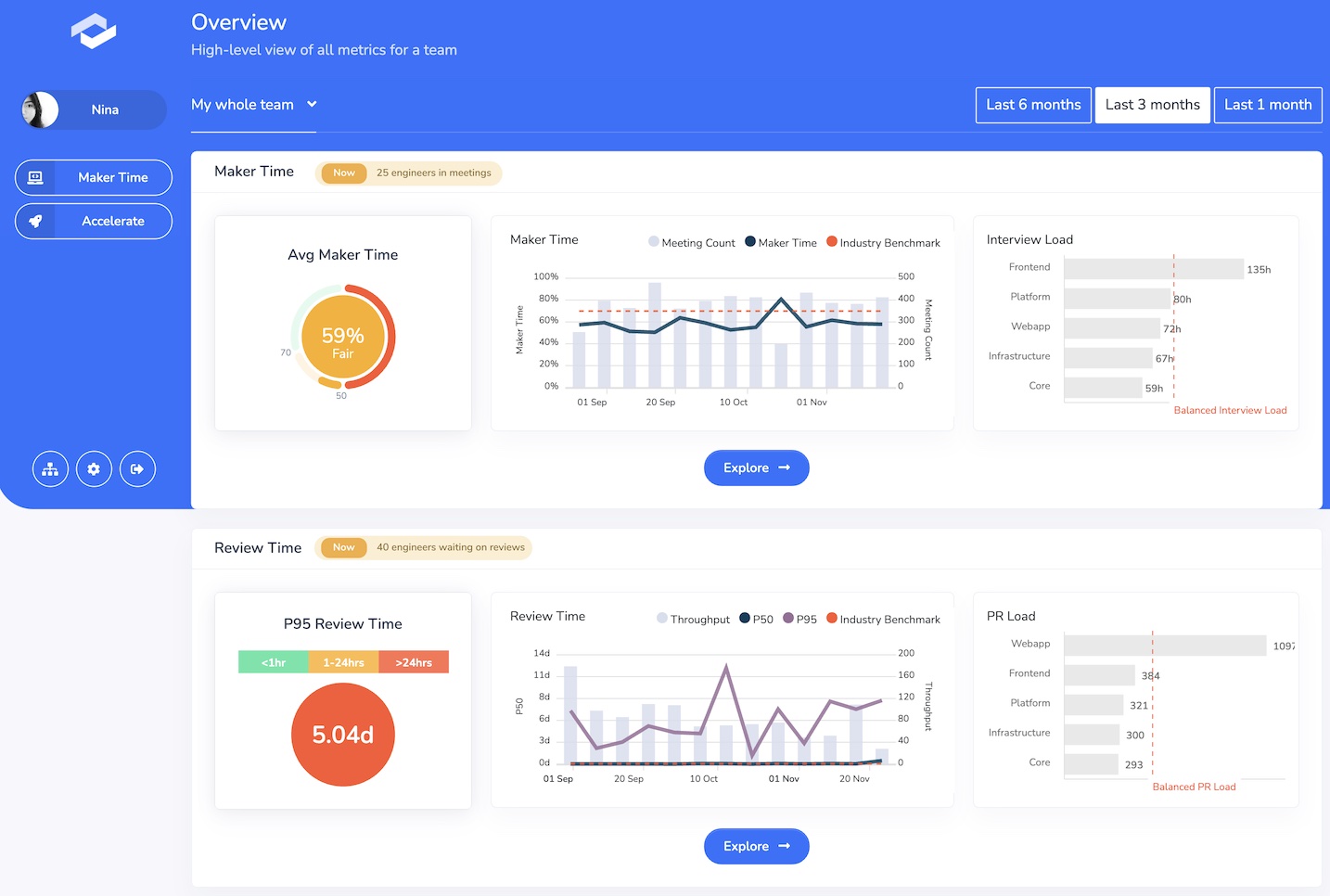 At Okay, our mission is to improve developer productivity by enabling engineering leaders to unblockengineers before interruptions and bottlenecks become real issues. We connect with all the tools where engineers do their daily work (Github, Google Calendar, Circle CI, etc.) and help engineering leaders answer questions such as:
How is the switch to remote affecting work (meeting, code reviews, projects)?

How are meetings affecting my team's productivity?

Are we delivering projects with the same speed and quality as the rest of our industry?
Our unique approach incorporates the latest research on DORA metrics like lead time and deployment frequency, as well as our experience running large engineering teams for the past 10 years at top Silicon Valley tech companies.
When it comes to using metrics to lead high-performing engineering teams, Okay is opinionated about not monitoring engineers. We are building a product that detects and helps resolve the many obstacles that can get in the way of developers. When there is a risk that a metric could be used to track engineers individually, we only provide team-scoped metrics.
Learn more about Okay here