Introducing Okay (YC W20): the easiest, most actionable way to run high-performing software engineering teams with slick dashboards and meaningful metrics
The core challenge of engineering leaders, from first-line managers to CTOs, is to deliver high-quality features as quickly as possible, while keeping engineers happy and engaged. Yet, many leaders are still flying blind due to how hard and costly it is to build and maintain clean metrics for their teams.
The result is that the most expensive department of many companies — Engineering — runs mainly on intuition and feels like a black box to the rest of the company. On the other hand, the leaders that do care about key engineering metrics deliver 100x faster than their low performing counterparts.
We have run 150+ people teams at Box, Checkr and Google. We belong to a generation of leaders that has grown with best-in-class dev-tools, and we were frustrated to go back to spreadsheets and one-off scripts once we became managers. We also noticed that those leaders around us who were using more data and taking action quickly ended up running the best, happiest teams.
After years of building our own tooling and observing our peers do the same across dozens of companies, we have decided to build Okay: a productivity tool dedicated to engineering leaders, helping them running high-performing teams.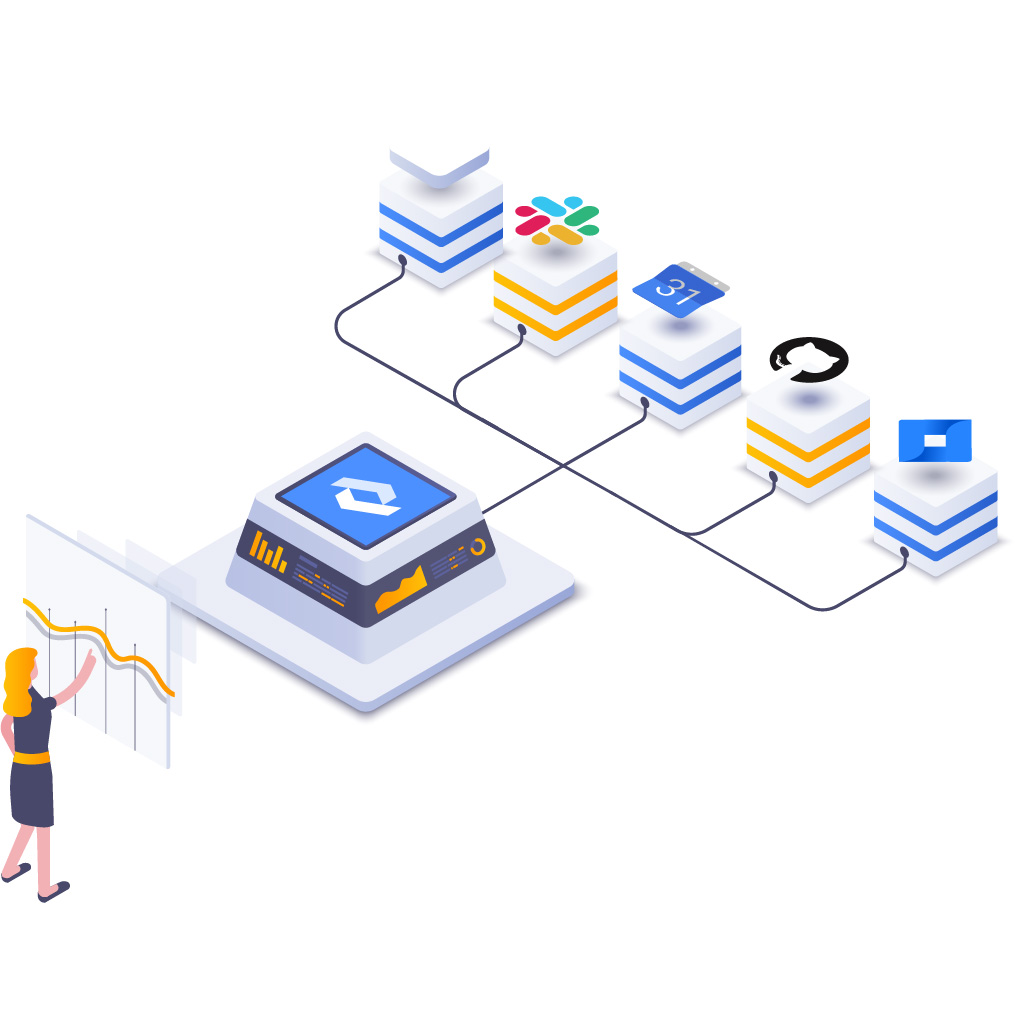 How does Okay work?
We connect with all the tools where engineers are already working (Jira, Asana, Github, PagerDuty, Google Calendar, etc.) and we give you insights on:
how to deliver projects faster
how to make engineers happier by reducing meeting load
how to invest the right amount of resources in e.g. fixing tech debt.
Once you connect these integrations with 3 clicks, you can expect your analytics to flow within minutes — giving you an end-to-end picture of your team.
After months of work and several product iterations during our YCombinator class, we are now accepting requests to join our Early Access Program.
We have already helped leaders measurably increase their team productivity by 30% . These same leaders have also received specific feedback from their engineers about feeling much more productive and engaged.
Our values
Engineer-first: Although our primary users are engineering leaders, we make sure that any Okay feature is empowering engineers on their teams.
Actionable: Dashboards and metrics are only useful if they lead to action. Everything we build leads to a specific action to improve your team.
Plug-and-Play: Most of our features are automatically derived from connected tools. We work hard to reduce any extra-tagging, manual categorization or any other form of bean-counting.
— Okay founders: Antoine Boulanger, Tomas Barreto