Analytics for Software Teams
Incidents
CI Visibility
Vulnerabilities
Project Reviews
Velocity
Build your own queries and dashboards on top of developer tools such as JIRA, Github, PagerDuty and many more.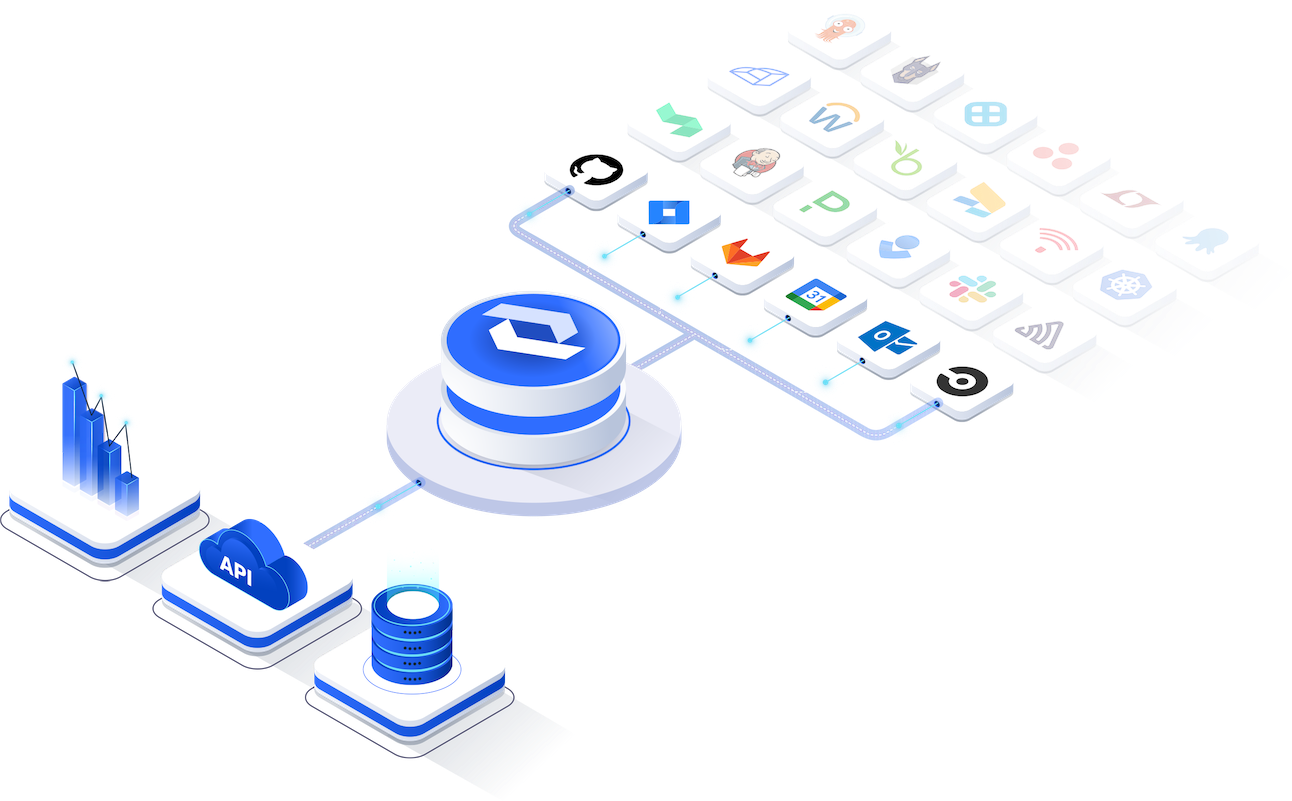 Okay brings all your engineering data in one place
No need to set up your own analytics pipeline. We combine ingestion, modeling and exploration in a single platform.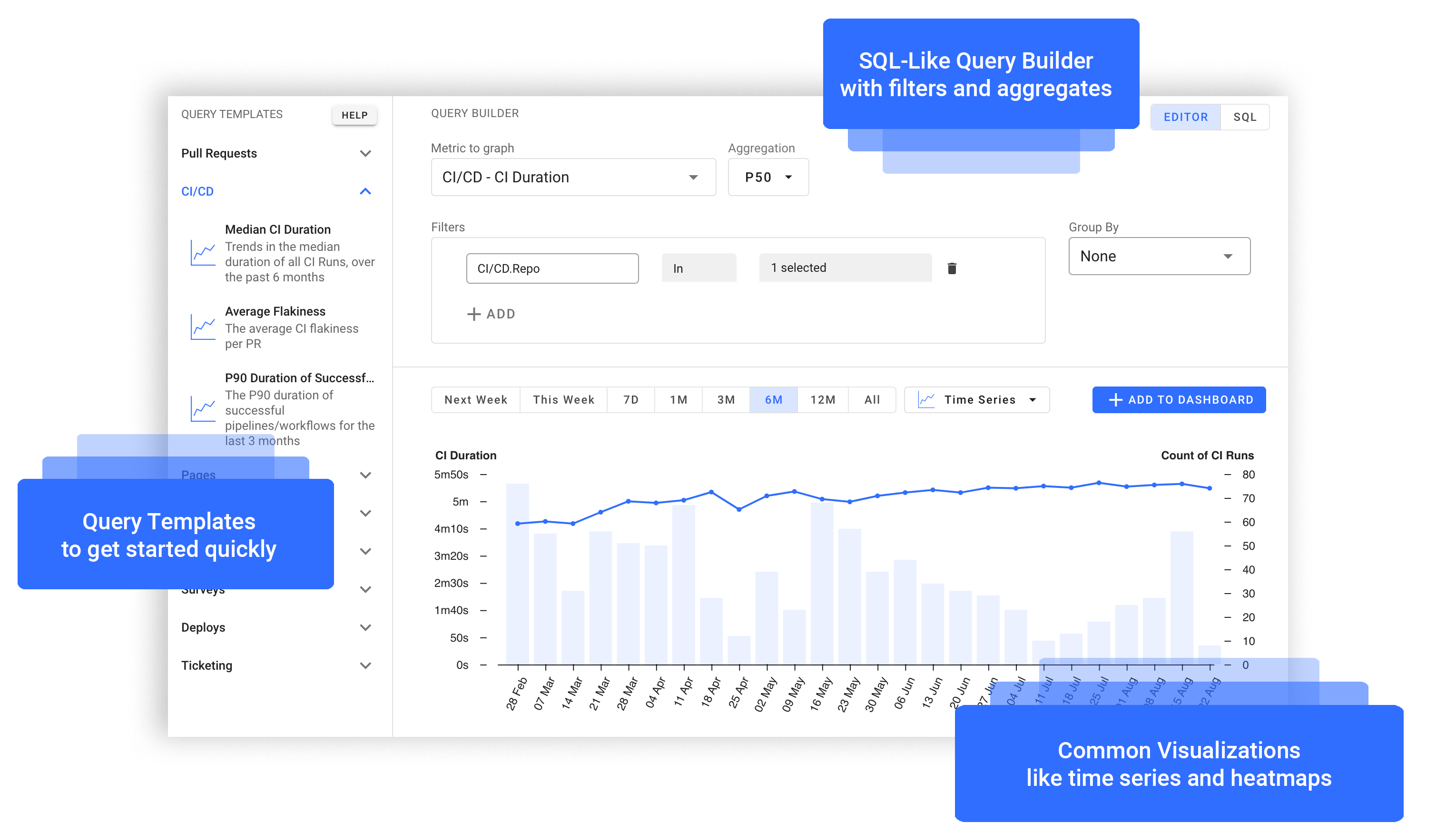 What you can do with Okay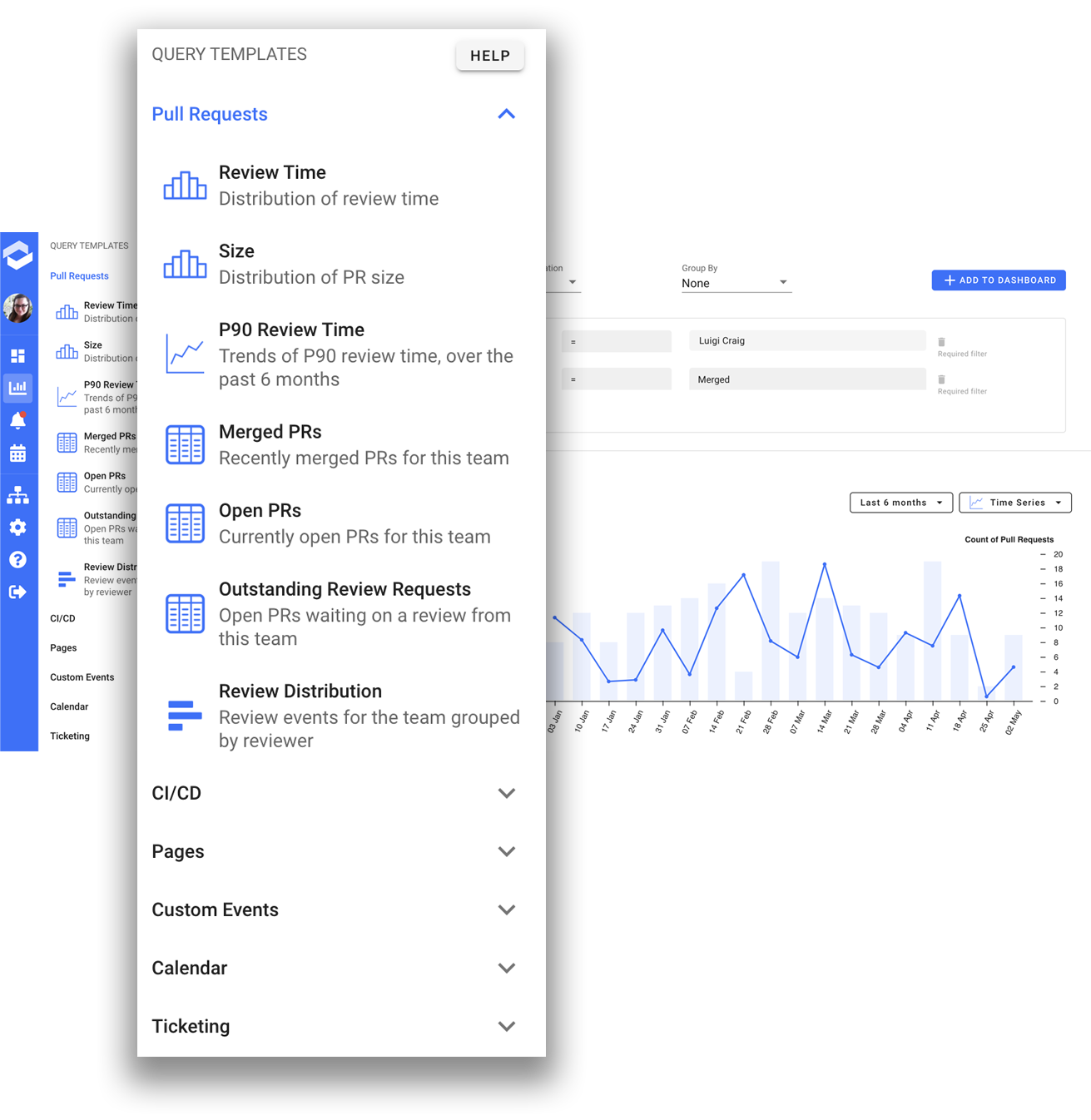 Customize dozens of presets
Okay comes packed with pre-made dashboards and queries, such as:
DORA Metrics (lead time, deploy frequency, MTTR, change failure rate)
Incidents dashboards
Developer experience metrics, like meeting / interview load and oncall load
Our Query Builder enables you to tweak each query with many filters and groupings, such as team, repository or timezone
Keep everything connected
Okay gives you a fully connected data model:
Visualize metrics by departments, teams and horizontal teams by leveraging our HR Platforms and Github Teams integrations
Blend non-obvious dimensions such as timezones and tenures to answer very specific questions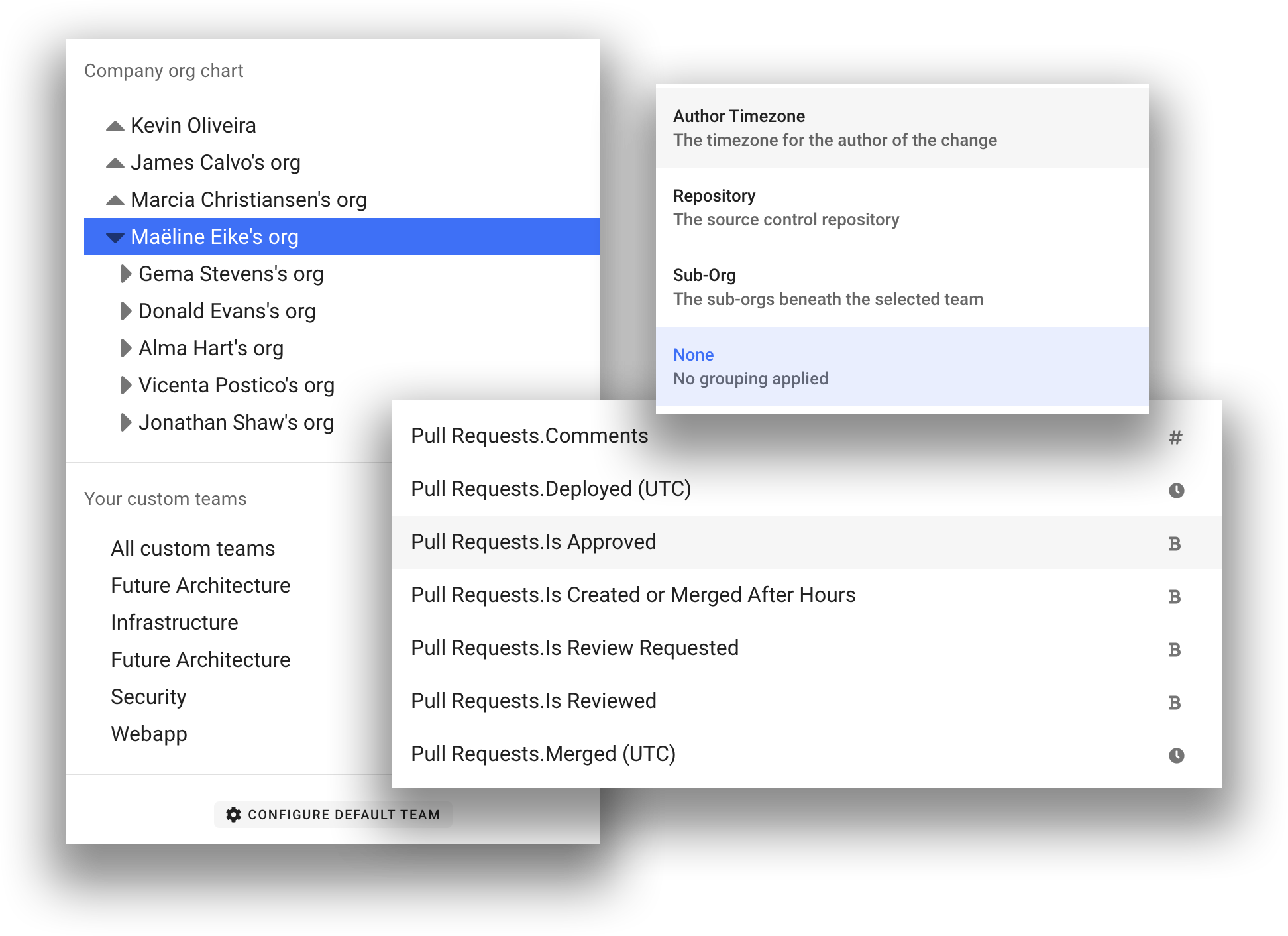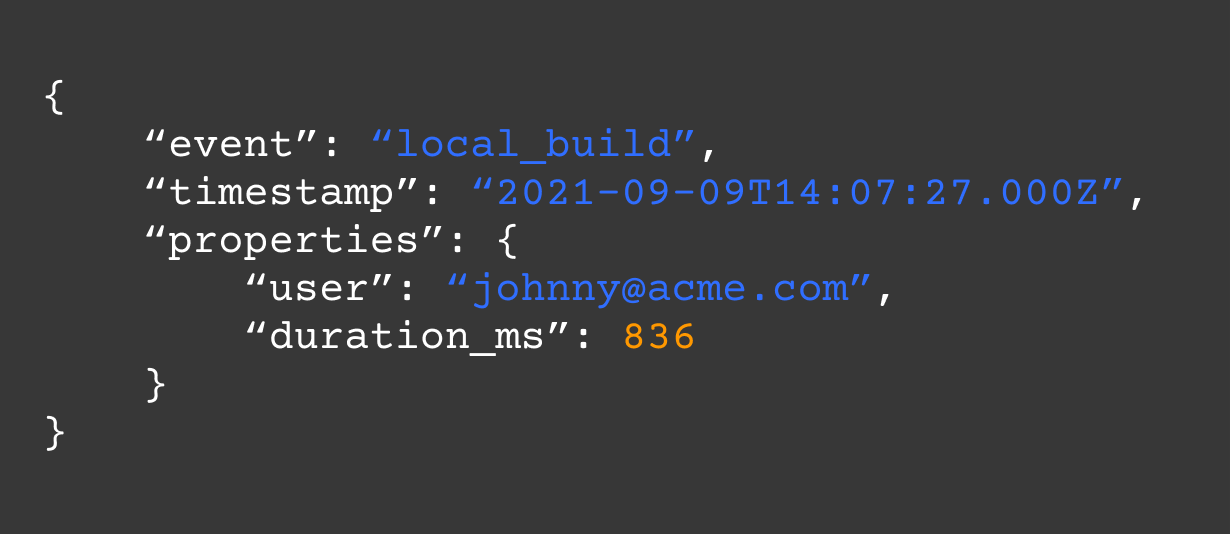 Bring your own data
Combine events coming from version control or calendars with your own custom events to paint a full picture of your activities. For example:
Ensure that DORA metrics such as lead time actually reflect how your team work
Analyze how fast your local environments really are, before engineers get frustrated with bad tooling
Measure adoption of new technologies and how they impact velocity
Connect your existing tools
With Okay, no need to copy-and-paste or reconcile data. We integrate with your usual tools and de-dupe information about people and projects.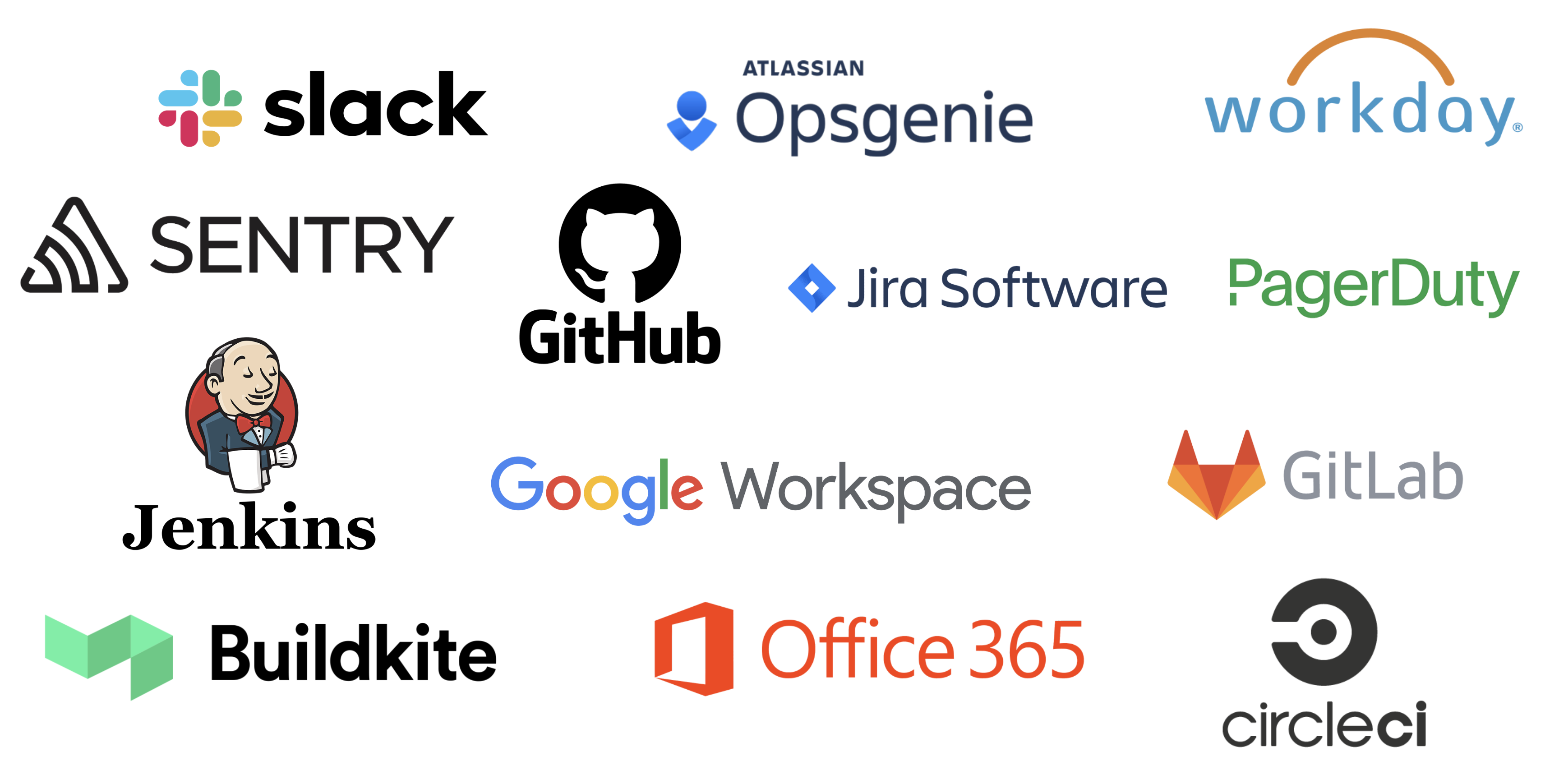 Non-exhaustive illustration, contact us for the full list of supported integrations.
We've been in your shoes
We have 20 years of combined experience running 150+ ppl engineering teams in Silicon Valley, delivering products at the exabyte scale and managing budgets of tens of millions of dollars.