Get instant visibility into your engineering team
Customizable dashboards that help you build high-performing engineering teams.
No ETL, zero maintenance, 10x speed to insight.
Okay makes your engineering team more productive
No need to set up your own analytics pipeline. No need to research which developer productivity metrics are most relevant. We combine ingestion, modeling and exploration in a single platform.
What you can do with Okay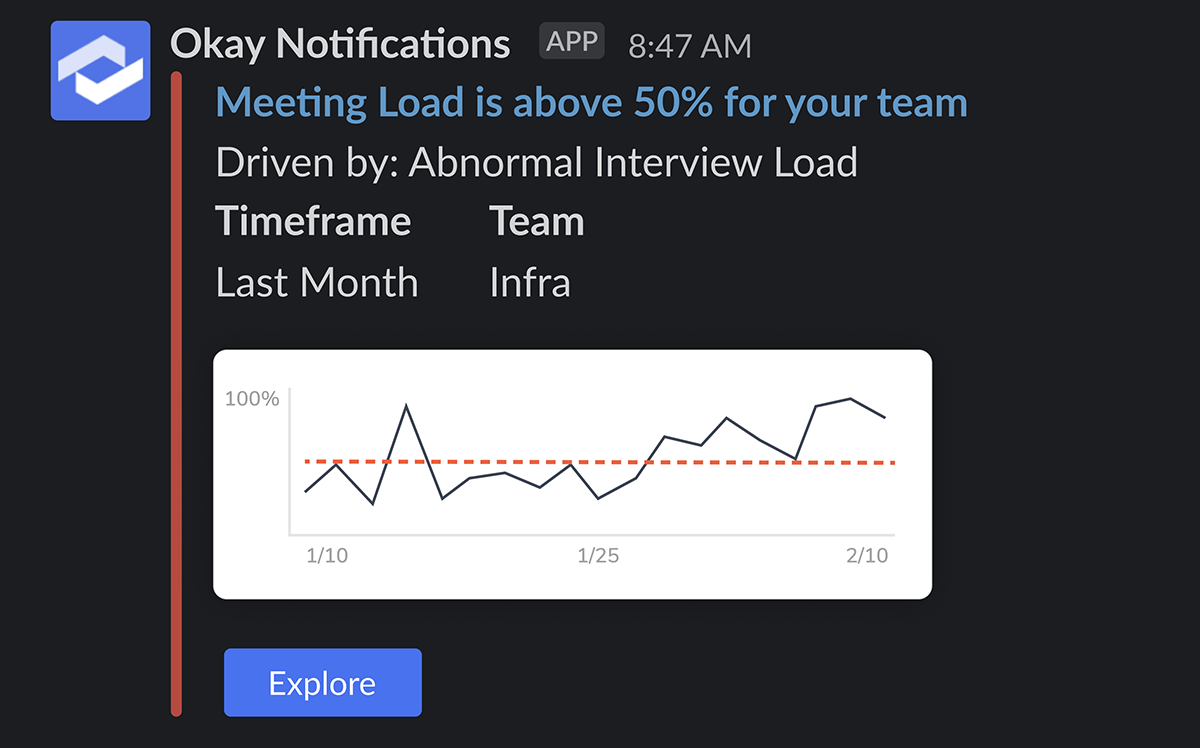 Eliminate common team blockers
Okay comes packed with pre-made dashboards showing blockers like:
High meeting/interview load interrupting engineers
Lengthy, stuck or stale code reviews
After-hours oncall pages, which often lead to burnout
You can set your own alerts, with adjustable thresholds, to get ahead of these conditions before it's too late.
Diagnose your engineering effectiveness
Get to actionable outcomes faster by deep-diving into the true causes of slowdowns. For example:
Understand at what point large code reviews affect your team delivery.
Identify high work-in-progress or inefficient gates that prevent merging.
Issues that are uniquely affecting remote offices like work-life balance interruptions or communication breakdowns.
---
Since we don't believe in monitoring engineers, Okay does not report code metrics at the individual level - only at the team level.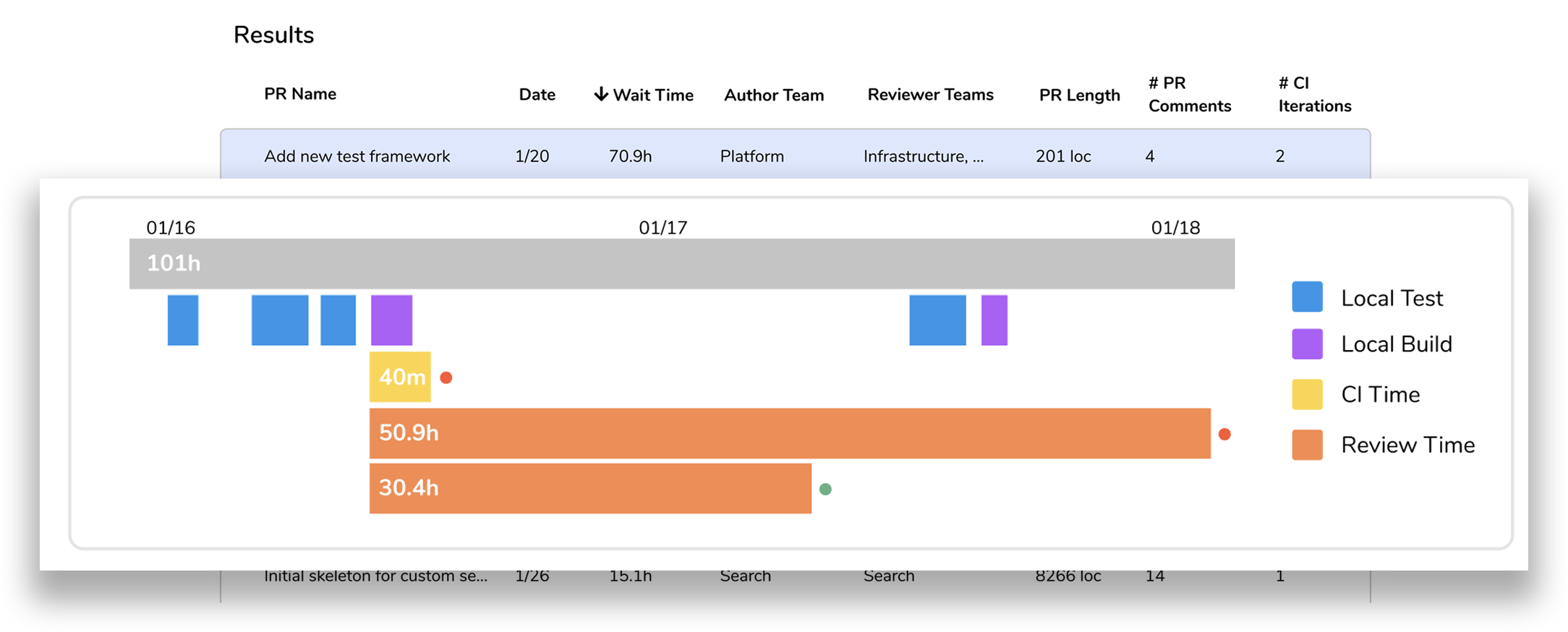 Analyze your development lifecycle, end-to-end
Combine events coming from version control or calendars with your own custom events to paint a full picture of your activities. For example:
Visualize your team's DORA metrics
Analyze how fast your local environments really are, before engineers get frustrated with bad tooling
Measure adoption of new technologies and how they impact velocity
Connect your existing tools
With Okay, no need to copy-and-paste or reconcile data. We integrate with your usual tools and de-dup information about people and projects.
Google Calendar
Analyze calendar events and detect meeting load and interviews.
Github
Extract pull request metrics and other codebase metrics.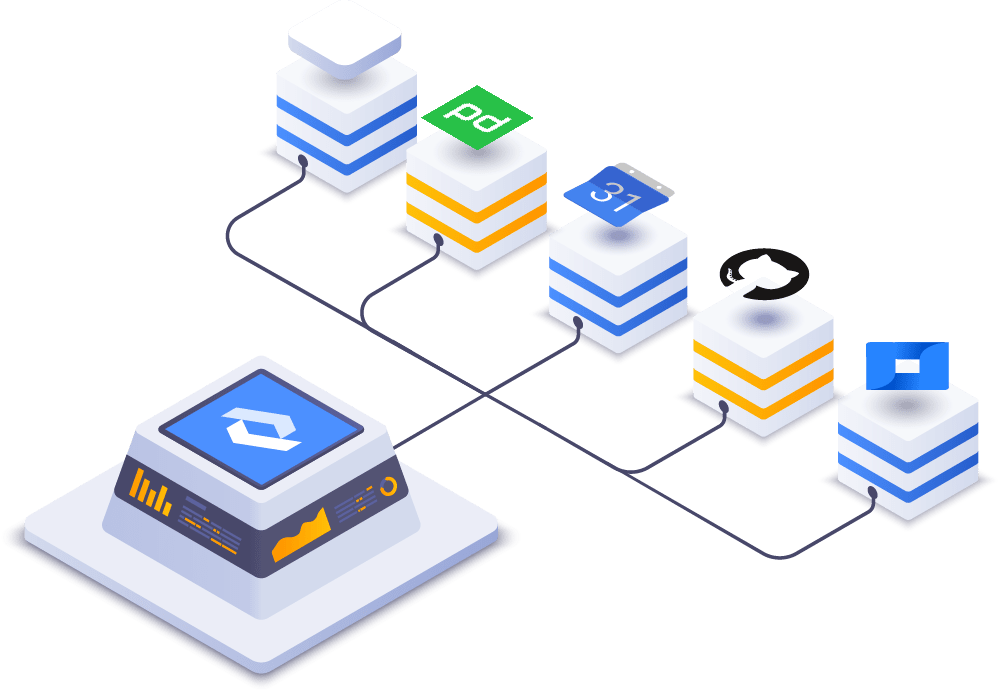 PagerDuty
Understand the paging load of your team during and after business hours.
CircleCI
Measure the duration of pipelines.
Don't see your favorite tool? We are always working on adding more integrations.
Our values
Engineer-first
Although our primary users are engineering leaders, we make sure that any Okay feature is empowering engineers on their teams.
Actionable
Dashboards and metrics are only useful if they lead to action. Everything we build leads to a specific action to improve your team.
Plug-and-Play
Most of our features are automatically derived from connected tools. We work hard to reduce any extra-tagging, manual categorization.
Secure and Private
Okay encrypts data at rest and in-transit and respects the pre-existing permissions users have in each data source we aggregate. We don't require access to code.
We've been in your shoes
We have 20 years of combined experience running 150+ ppl engineering teams in Silicon Valley, delivering products at the exabyte scale and managing budgets of tens of millions of dollars.